Wallpaper selection by popular concepts!
Choose from a curated selection of wallpapers in our Popular Concept category. Find the perfect match for your interior style, from classic elegance to bold and modern statements. Explore trendsetting wallpapers that fuse timeless aesthetics with contemporary trends, making your decorating journey a breeze
Wallpapers for Living spaces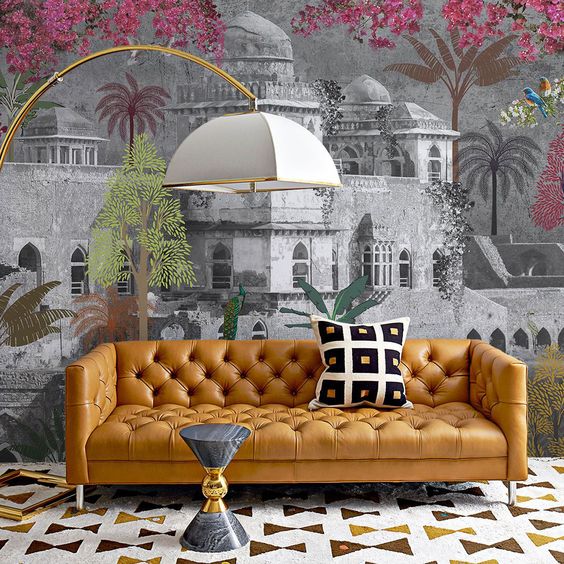 Marshalls Design
The wallcovering brand known for best-in-class quality, ideas, creativity and technology. End-to-end specialistion till wallcoverings on the wall.
Hear it from our customers!
Ashwini Sharma

I had always wanted to give my home a fresh look, but I was apprehensive about the time and effort it would take with traditional paint. Thankfully, I discovered this amazing wallpaper website! The wide selection of designs made it easy for me to find the perfect fit for each room. The installation process was a breeze, and the quality of the wallpaper exceeded my expectations. I am thrilled with the results, and my home has been truly transformed! Thank you for making interior design so much fun and accessible!

Prasad Singh

I recently moved into a new apartment and wanted to add some personality to the plain walls. I stumbled upon this wallpaper website and decided to give it a try. I'm so glad I did! The peel and stick wallpapers were a game-changer; I could experiment with different patterns and change them whenever I wanted. The customer service team was helpful in guiding me through the selection process, and the delivery was prompt. I had a stress-free home improvement experience, and I'm absolutely loving my new vibrant living space. Highly recommended!

Aarthi

I was searching for a way to add a touch of elegance to my dining room without spending a fortune. That's when I discovered the stunning damask wallpapers on this website. The intricate motifs and the light cream color palette perfectly matched my vision. The installation was straightforward, and the wallpaper's texture added a warm ambiance to the room. I have received numerous compliments from friends and family. Thank you for providing such high-quality wallpapers that fit my budget and style!
We Blogs
Discover Your Style: Unleash the Magic of Wallpaper in Your Home

Are you tired of mundane walls in your living space? It's time to explore the world of wallpaper and transform your home into a captivating oasis of style and beauty.

Effortless Elegance: Elevate Your Home Decor with Wallpaper

Looking to add a touch of sophistication to your home decor without breaking the bank? Look no further! The AapKapainter wallpaper store offers a wide range of stylish options to elevate your interiors effortlessly.

Customize Your Space: The Beauty of Personalized Wallpaper

Your home is an extension of yourself, so why settle for generic decor? Embrace the beauty of personalized wallpaper and turn your living spaces into a true reflection of your identity.